Balkan Economic Forum (BEF)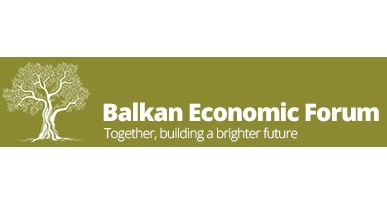 The Balkan Economic Forum (BEF) was established in 2014 for the development and implementation of innovative strategies and creative solutions to the current economic challenges facing the Balkan countries to stimulate economic growth which, in turn, strengthens regional cooperation, peace and security.
The Balkan Economic Forum (BEF) convenes industry experts, international leaders, government officials, academicians, students and financial institutions to stimulate the development of innovative approaches to new investment, technological adaptation, improved efficiency and economic growth in the Balkans.
In furtherance of this mission, the Balkan Economic Forum serves:
• To advance regional economic development by facilitating the creation of diverse investment opportunities with the participation of institutions that offer financial resources.
• To promote sustainable employment growth, socio-economic stability, and the protection of natural resources on which certain industries, food security and public health depend through an awareness of ecological economics.
• To engage academicians, student associations and students in the fields of economics, business management, information technology, law, engineering and international affairs at leading Balkan universities, in programmes that promote multicultural cooperation, academic research and business model development to advance global competitiveness.
• To forge alliances that promote peace, security and regional stability with cooperation on priority issues such as corruption.
• To promote international recognition of the Balkan identity by raising public awareness of the value and contribution made by Balkan countries to the wider European and global economies as well as to the preservation of its proud multi-cultural heritage.
The Balkan Economic Forum is independent of any national government, political party or any other vested interest and operates with an inclusive approach that respects universal human rights and recognizes the potential of every individual to actively contribute to the achievement of tangible economic development for the social welfare of a region.
Web: http://www.balkaneconomicforum.org
Uzbek-Turkish Trading House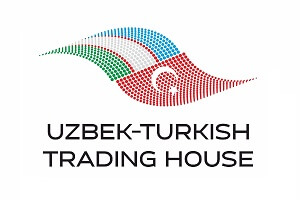 Team of experts, with extensive knowledge and experience in doing business in Uzbekistan and Turkey, has created a platform through which representatives of the business community of both countries can find partners and expand their business contacts. At the same time, the specialists of the Trading House, acting as intermediaries in establishing partnerships between companies, will provide recommendations based on an analysis of the laws of both countries, thereby providing additional guarantees for the development of a high level of trust between potential business partners.
Web: http://www.utth.uz
SIGMA STAT Skopje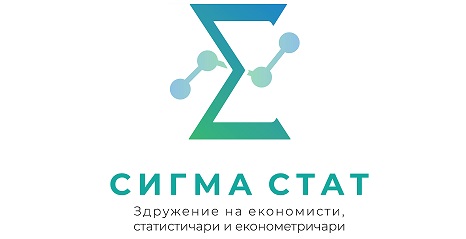 SIGMA STAT Skopje is a non-governmental organization that acts towards promotion of civil society and socio-economic development. It aims to increase the socio-economic and social development, by improving the quality of human capital.
SIGMA STAT's main goal is to increase the level of education, as well as improve the quality, potential and competitiveness of the workforce, in order to strengthen the economic growth and development.
SIGMA STAT stands for:
Promotion and advancement of the application of statistics and quantitative methods in the field of business and economics;
Development and implementation of modern research and analytical methods, activities, programs and initiatives in the field of statistical and econometric research;
Promotion of scientific research activity and development of a critical society;
Increasing the competitiveness of young people in the labor market;
Knowledge-based economy;
Supporting and strengthening the positive image of the youth, etc.
Foundation 787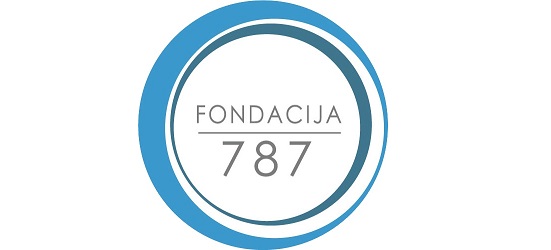 Foundation 787 is a non-profit and non-governmental organization founded in 2014 in Sarajevo. It supports development of women and youth-led businesses in Bosnia and Herzegovina. For this purpose, Foundation 787 implements primarily a range of entrepreneurial programs through which startups receive trainings and different forms of tailor-made support. In 2020 alone, the Foundation implemented 9 incubation, pre-accelerator, acceleration and business resilience programs for over 100 teams. Aside from programs, Foundations contributes to development of local economy by providing number of services needed in ecosystem such as business advisory, access to finance, networking, promotion, advocacy etc.